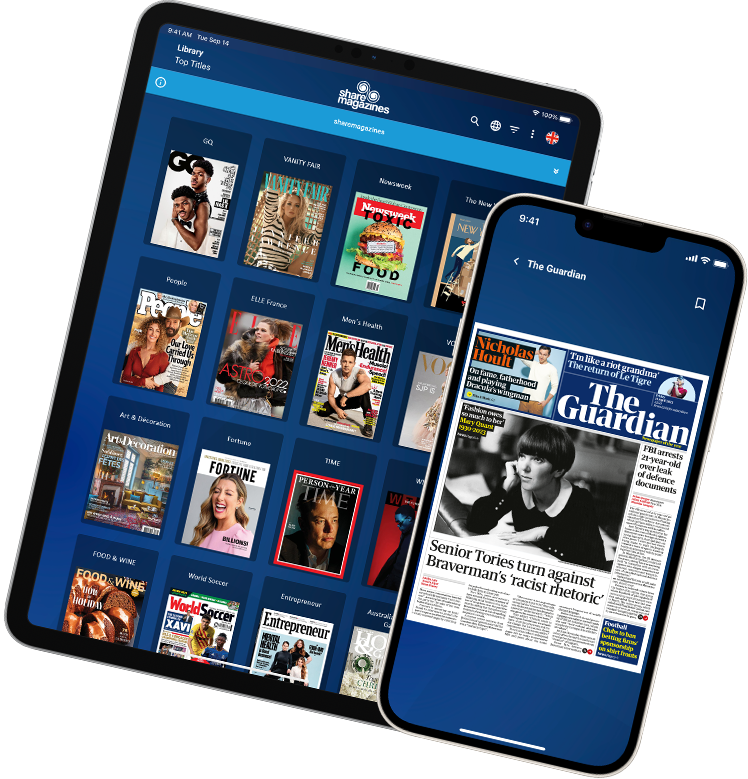 sharemagazines for clinics
We offer your patients access to the most popular newspapers & magazines as well as e-books & audio books in your clinic – without any extra effort for you! Read and listen digitally, hygienically and environmentally friendly via your own terminal device. Shorten waiting times and benefit from satisfied patients.
DIGITAL – HYGIENIC – ENVIRONMENTALLY FRIENDLY

Hygienic
Unlike the paper version, contacts in the clinic are reduced through the use of the patient's own divices.

Staff relief
Reduce your personnel costs: your colleagues no longer have to invest time in handing out magazines.

Environmentally friendly
Less paper and no logistics: your location makes an important contribution to CO2 avoidance.

Fast set-up
Do not worry about infrastructural requirements (e.g. WLAN). Benefit from our experience in more than 500 hospitals.

Always up to date
All newspapers & magazines are daily updated. The e-book & audio book selection is regularly updated.
The most popular newspapers and magazines!
Get your own design!
In addition to the LocationScreen, our platform can also be customised in your Corporate Identity.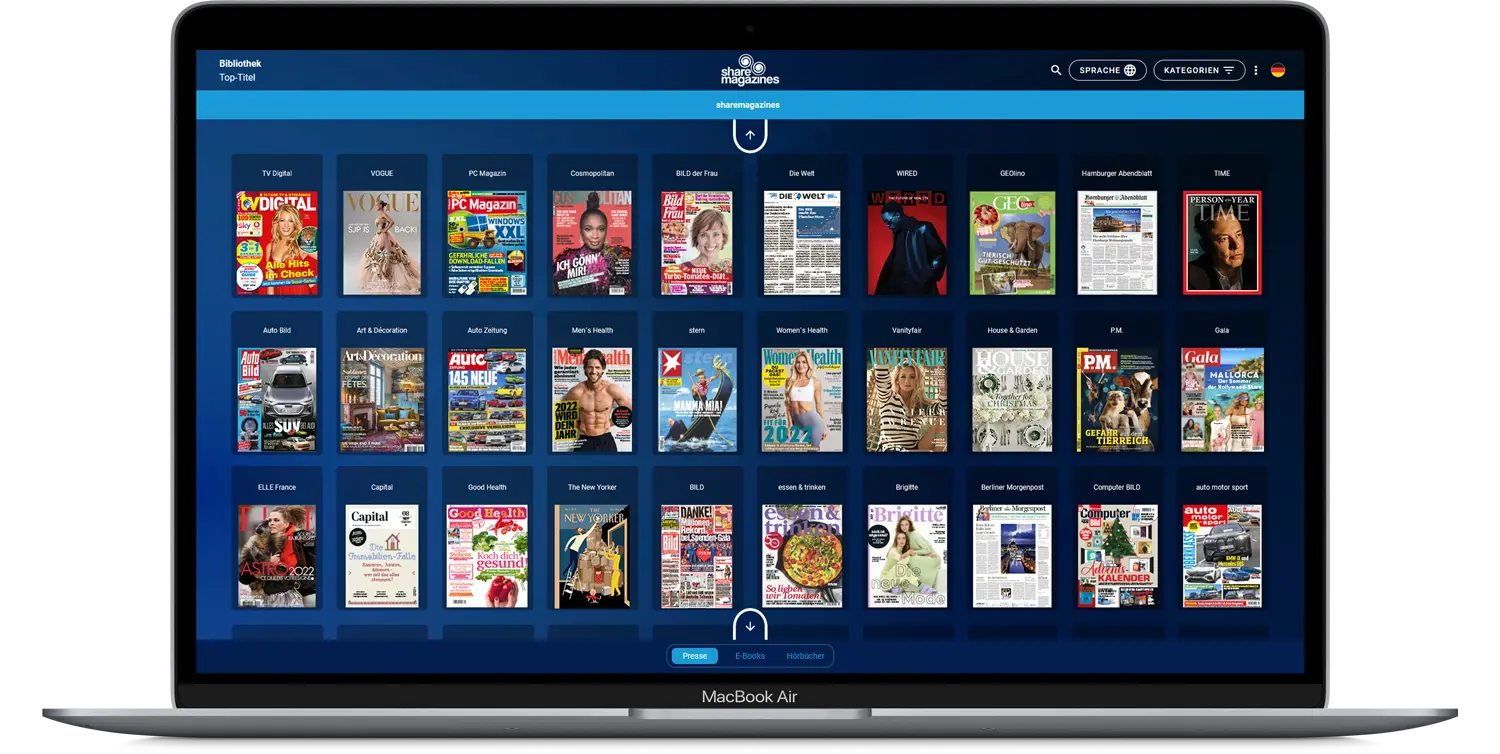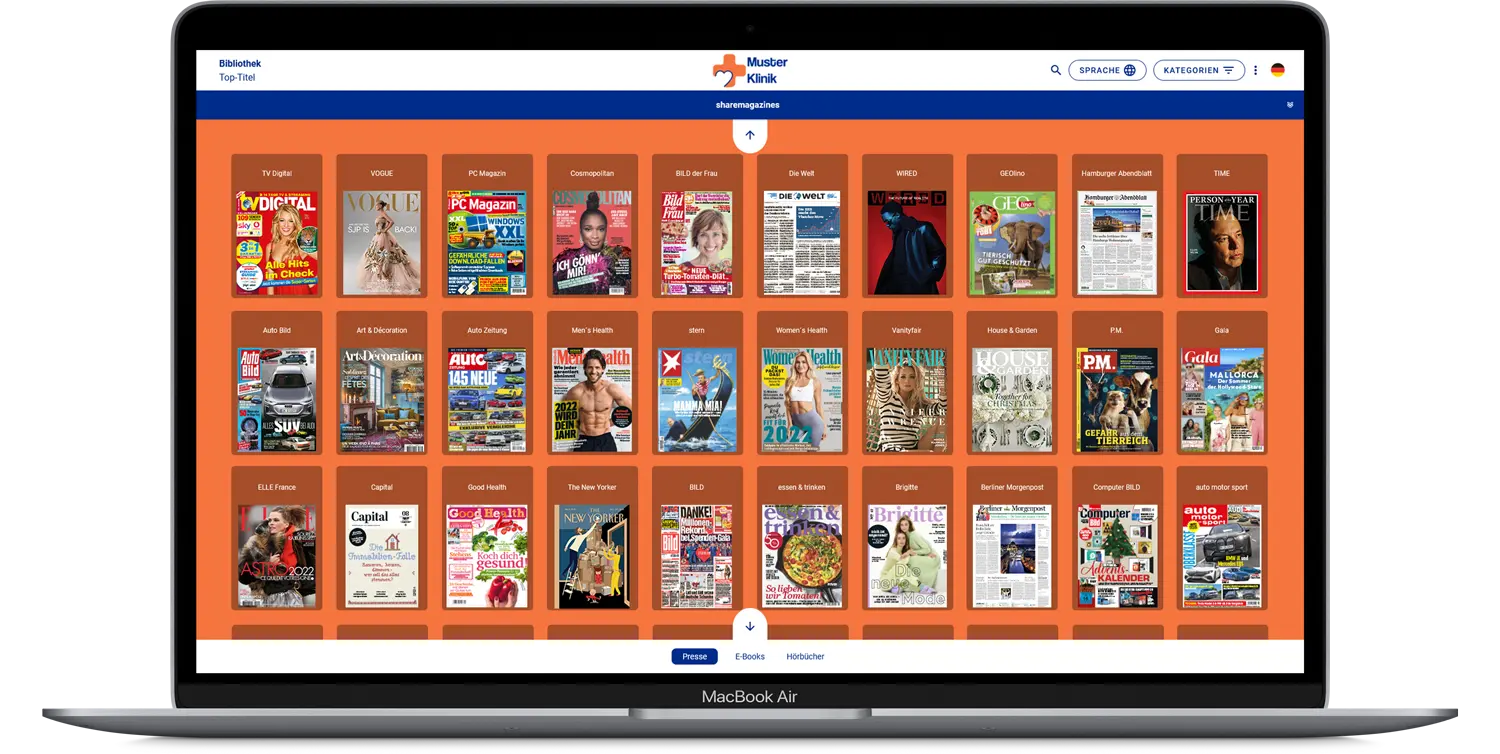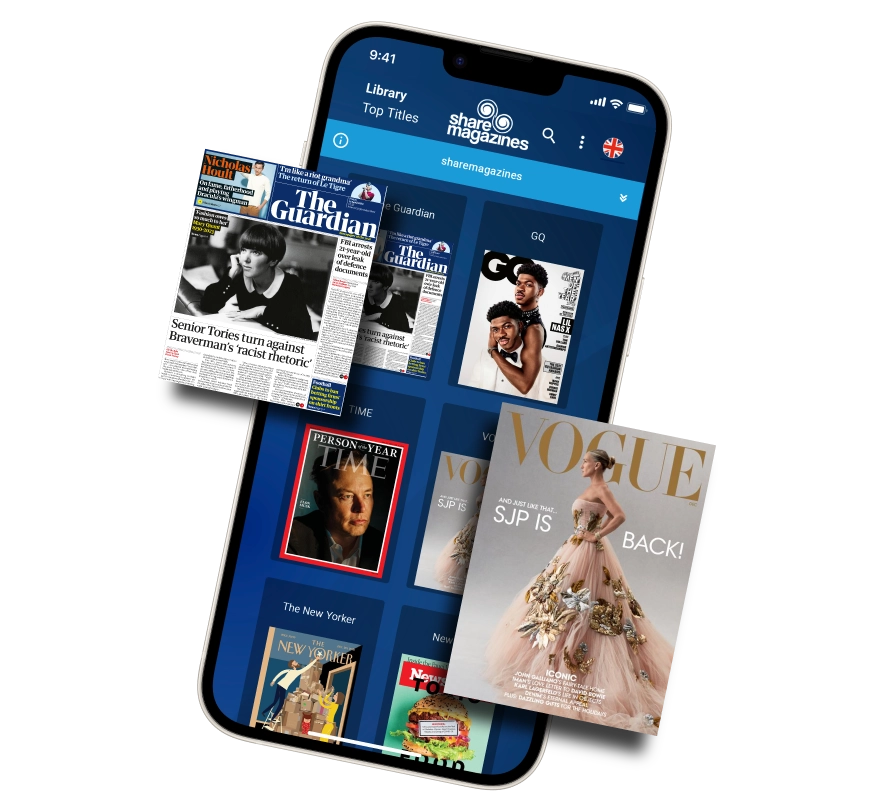 How it works
The technical set-up is simple and time-saving. sharemagazines is integrated centrally on the clinic website. There are 4 options for activation:
Coupling with your WIFI
Share QR codes via our exclusive marketing materials
Integration into your bedside terminals
Integration into your patient portals
Become a location now and enquire free of charge!
sharemagazines LocationHub
As a sharemagazines location you will receive an admin account from us.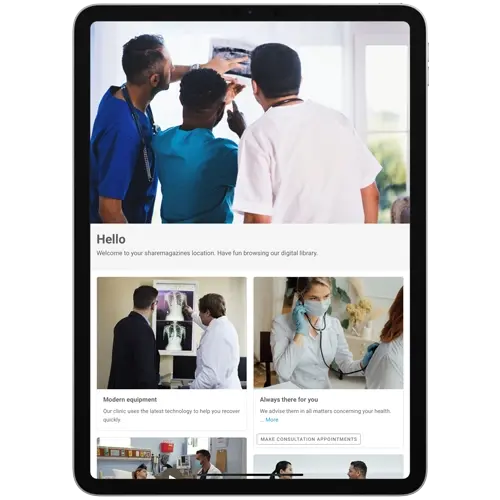 Design
Upload your own content such as photos, videos, texts and links directly to your individual LocationScreen. Communicate with your customers in a targeted way!

Manage
Change pictures, opening hours, information for customers and much more whenever you want.

Evaluate
With sharemagazines LocationHub you can monitor the usage behaviour in real time.

Read
Keep track of the content of sharemagazines at all times.
Let's Get Started
Are you ready to get started with sharemagazines?